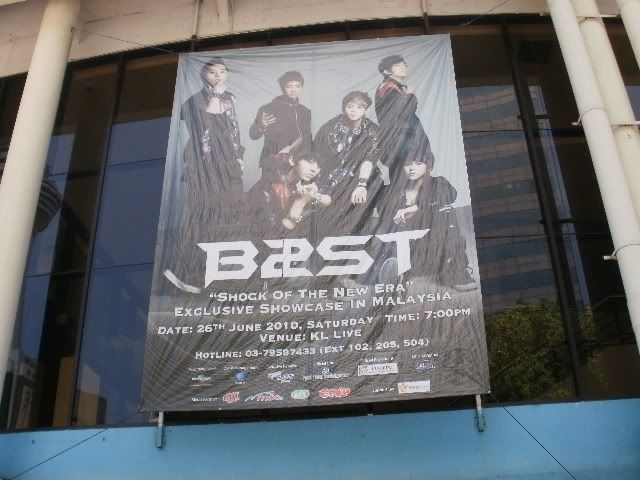 Sorry post lambat padahal showcase ni Jun 2010 haha.Tapi aq nk cite jugak caner first time jumpe BEAST ni kekeke..Waktu ni 2010,aq mmg kurang minat lagik ngan Beast tp dgr jugak lagu Shock n Mystery agak sedap r jugak. Pastu dgr diorg nk dtg Malaysia wat showcase pe lagi saje r nk tgk diorg kan da minat sikit haha..Member2 rapat pon mmg minat kat BEAST,so g la teman diorg g showcase.
Ok showcase nyer adalah pda 26 Jun 2010 di KL KLIVE. mmg beratur dr pagi la kol 11am.tp yg geramnyer organizer x organize org yg dtg lmbt masok dulu bengang tol aq tgu dr pagi masok kendian lak bodo tol. sepatut start showcase kol 7pm jadik star kol 9pm ape kes.papepun xpelah kan benda da lepas hehe..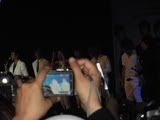 BEAST kuar terus nyanyi lagu Beast is the best & Bad Girl.
Mystery
Special
Oasis - OMG!! Lucky fans
Talk+Shock
The next day,fan meeting+fansigning di One Utama.Beratur dr pagi jugak ni hehe..

Beast were so close to me
sorry gambar blur coz kamera xcantek n jauh hehe..gambar2 len ..
inilah die signature kesemua anggota BEAST hehehe..n dgn muke gue yg xmalu minta doojoon 2 kali sign kat ketas tuh hehe..doojoon sgt nice,yoseob ckp thank u kat aq dua kali tau haha, BEAST saranghaeyo!